At Perdido Heating and Air Conditioning, we make sure that our customers get the most out of what they spend from their pocket. With years of experience, we cater to all your air conditioning and heating needs. We service and repair our customers with excellence. We provide sales, service, installations and make sure our customers feel good at their home or business. We also provide estimates on new installations. The most important thing is the quality and attention to detail that we provide. You can expect value and comfort from Perdido Heating and Air.
Perdido Heating and Air Benefits: Why Choose Us
Certified Technicians: Our services are fulfilled by our trained, highly qualified and certified technicians.
Latest Technology: We use up-to-date technology to ensure that we are providing services and quality products that are lasting.
Emergency Services: We understand emergencies happen outside of regular business hours. Our technicians are available for emergencies during the weekend, at night and holidays.
Free Estimates: We offer free estimates on equipment replacement.
Financing Options: This service gives qualified applicants with approved credit some financing options
Our Pensacola and Surrounding Area Heating and Cooling Services
Residential Services: From air conditioning to heating, our residential service offerings provide you with expert repair, replacement or energy savings in your home.
Learn more about our Residential Services here
Commercial Services: Our commercial services cover a number of solutions for your place of business – from 24 hour emergency services to free estimates on new equipment.
Preventive Protection Plans: Our trained technicians can ensure that your heating and cooling systems are well maintained so that they function effectively by checking on them regularly.
Learn more about our Maintenance Agreements here
Air Quality Services: Improving the air quality of your home is extremely important to you, your family and pets well-being. Our air quality services will help.
Learn more about our Air Quality Services here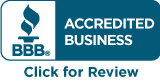 Click Here to Give Us a Google Review!
If you are looking for high quality HVAC services near you, look no further.
Call us at (850) 492-1971 for help today!